• Custom Web Design •
Contact us to start
We design websites from scratch.
Optimized for
Speed
,
Reliability,
Sales
---
We Build
Top Level

Websites.
We are passionate about Web Development! Our team includes: Web Developers, Graphic Designers, UX & UI Designers, SEO Experts, Marketing Experts, AdWords & Google Analytics Experts, Business Consultants, Photographers.
We know WordPress
Our clients love it.
You can edit content on your website.
Great for Search Engines.
It's simply the best platform.
Custom Developed Solutions
Do you find that other web development companies are running away from your ideas? Try us! We know what we are doing.
Building a website is similar to building a house in that you build it once and it lasts you a life time.
Build Wisely.
Web Aika Hybrid Website Builder
You help us - we help you. let's get started!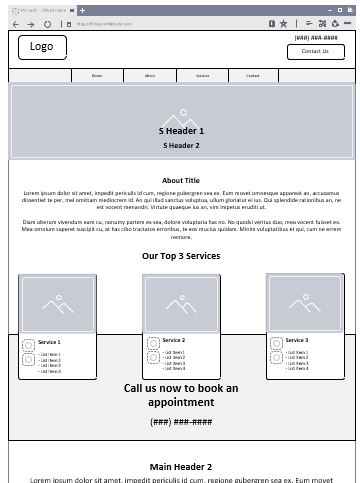 What is Hybrid Website Builder?
We provide rough structure and you fill in the content. We will take your content and dress it up with custom graphic design. Images are on us – copy is on you.
Why Hybrid?
There are two methods of website development.
1) Developer & designer does everything for you.
Pro: Website is robust, loads fast and flexible if done right, and it's fairly fast to obtain.
Cons: It's very expensive.
2) You do everything on your own using a website builder:
Pro: It's cheap.
Cons: It will likely have slow load speed, bulky, will likely break after few years, huge design limitations, you lose a ton of time trying to learn a new tool.
Is there a middle ground? Something that would be not as expensive, but also would come with developer and a designer – Yes! Web Aika Hybrid Website!
We provide rough outline, you provide copy. Our designer will dress it up with nice graphics and our developer will program it for you so that it's robust and loads fast.
Small Business Web Design services and More
If your small or medium sized business needs a website, we can help. If you are in need of more than just web design, we have solutions for you. Our services range from custom WordPress design service to logo and graphic design, visual branding and beyond.
Whether it's just a simple website refresh or a much more complicated project, our team can help you solve the puzzle and make the process a pleasure. We want your business to have an amazing website; if you can envision it, we can work with you and bring your idea to life.
Web Aika LLC.
7649 US Highway 522S | McVeytown, Pa 17051 | 717-543-8020

© 2021 Web Aika LLC